It isn't by chance that the first shop we feature in our 'Where To Shop' online section is Fortela out of MIlan, Italy. For some years No Chaser's Editor in Chief, Guerre has known the Founder, Alessandro Squarzi. Before the Fortela shop, before No Chaser, Alessandro was a regular subject shot by Guerre during Milan Fashion Week. "Alessandro always had a sense of style. Something uniquely his against the plethora of fashion week attendees, he always stood out with a style that embraced cultures, old and new, and made it his." recounts Guerre.
It was natural that when Alessandro opened up the Fortela Flagship shop in 2015, that Guerre attended the grand opening. Fortela is an extension of Alessandro, an avid collector of vintage cars, watches and vintage clothing. Drawing from these references and influenced by his style heroes such as Steve McQueen, Robert Redford and Paul Newman, Fortela exudes effortless cool and you know we at No Chaser are all about Nonchalant elegance.
Fortela proposes a complete menswear (and womenswear) wardrobe with jackets, gilets and trousers. All products are crafted exclusively in Italy with the collaboration of Japanese craftsmen. Products are Made by Hand "Fatto a mano" in Italian workshops from fabrics personally sourced by Alessandro , and some made especially on ancient weaving looms while others coming from military deadstocks.
In their words:
Fortela is an Italian luxury brand that brings together passion for archive vintage, classic tailoring and hints of western and military. The expression of a free and timeless state of mind, contaminated by experiences and travels, Fortela is the promise of copious cult apparel. That's thanks to Italian sartorial savoir fare combined with the skill of Japanese weavers, not to mention perfect matchups when it comes to fabrics, weights and cuts.

In closing:
This shop is a special find for anyone traveling to Milan looking to see how an Italian combines Americana style, Japanese commitment and Italian aesthetics to create a look that transcends generations and hits one target…. STYLE.
Located:FortelaVia Melzo 17, Milan Italy 20129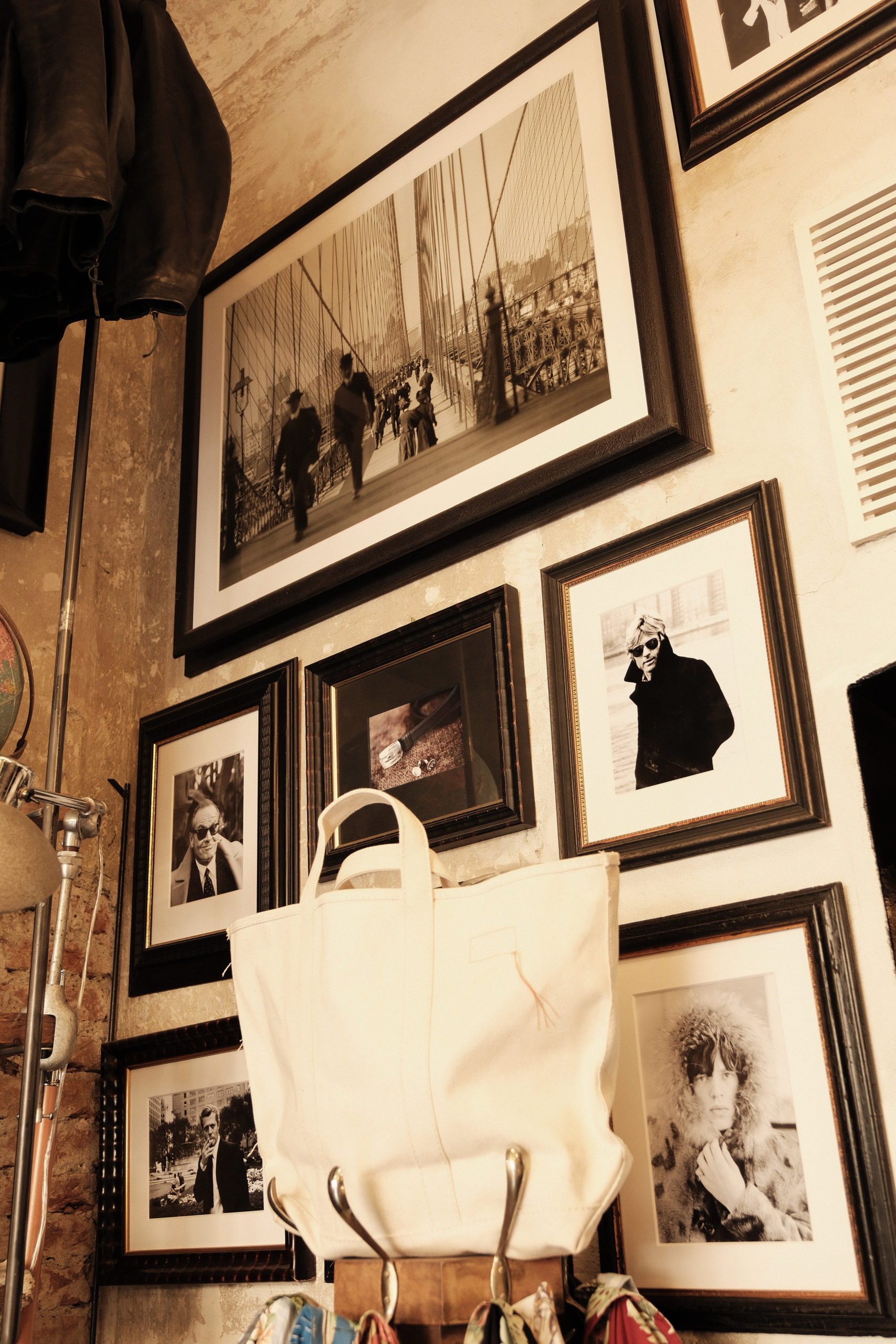 Shot By: Ontario Armstrong @ontarioarmstrong