To view the work of American photographer Shane Balkowitsch, you would almost have to remind yourself that these portraits of proud native Americans in tribal dress are indeed from our present day. The reason for the throwback feel is the method in which Balkowitcsh shoots his subjects. He uses wet plate photography, which simply put, is one the earliest means of taking photos. Those early cameras did not have digital sensors. And you didn't have rolls of film. Instead, the images were captured on a plate made of metal or glass.
(Read the entire introduction by Kendall Kendrick, and see the photography of Shane Balkowitsch from A Modern Wet Plate Perspective (VOLUME 1) in Volume 2 of No Chaser Magazine – order here)
Preorder Volume 2 Northern Plains Native Americans: A Modern Wet Plate Perspective (VOLUME 2) presents a selection from Balkowitsch's photographic project which aims to capture 1000 wet plate portraits of Native Americans over four volumes. Following in the footsteps of Edward S. Curtis and Orlando Scott Goff, Balkowitsch pays homage to his home state and its Native American heritage and culture. His photographs highlight the dignity of his subjects, depicting them not as archetypes, but individuals of contemporary identities with historical legacies. In our image-saturated world informed by automation and digital speed, Northern Plains Native Americans offers a fresh perspective on the photographic imagination.
In stark contrast to the digital process, wet plate photography-a practice that dates back to nineteenth-century Victorian origins — involves preparing a glass plate with collodion and silver nitrate solution for an extended exposure in the camera. In Balkowitsch's natural light studio, the Nostalgic Glass Wet Plate Studio in Bismarck, North Dakota, a proper exposure takes around 10 seconds, about 600 times longer than an iPhone camera. Approaching the historically embedded technique from a contemporary perspective, Balkowitsch's process transforms the limitations of the medium — its labor and time sensitive nature — into opportunities for creative explorations. The resulting ambrotypes attest to the unique, unparalleled beauty of this archaic photographic form existing at the intersection of art and science, both past and present.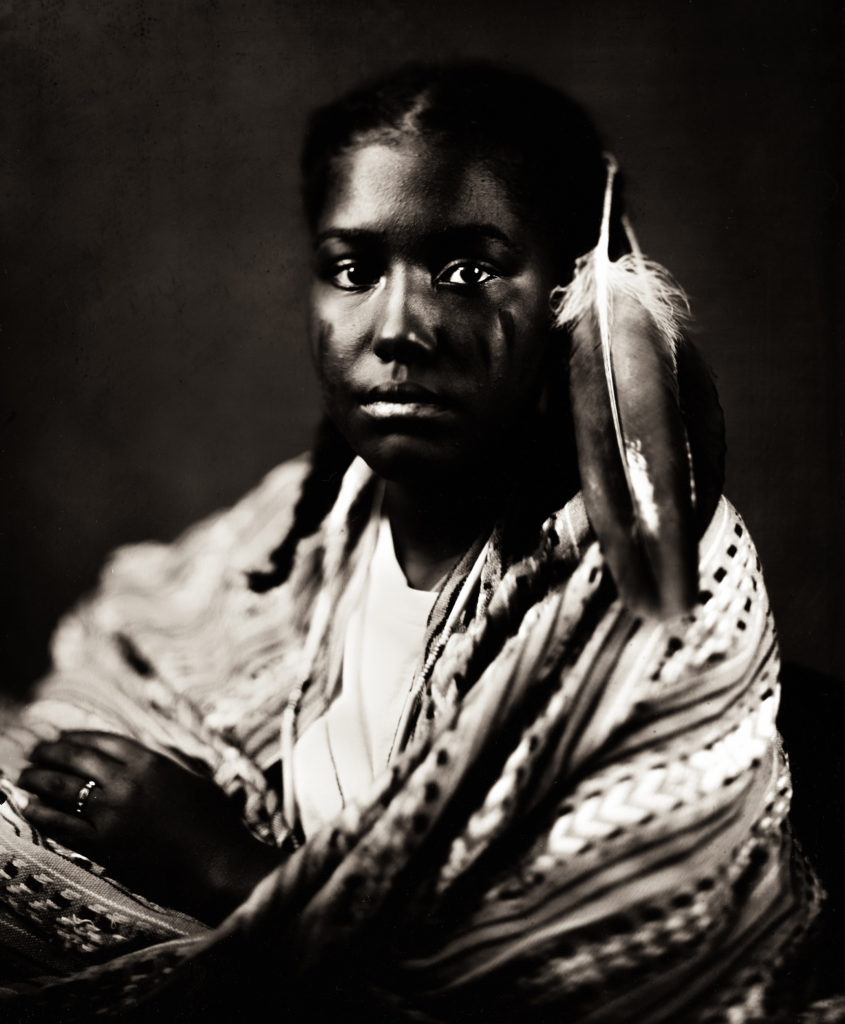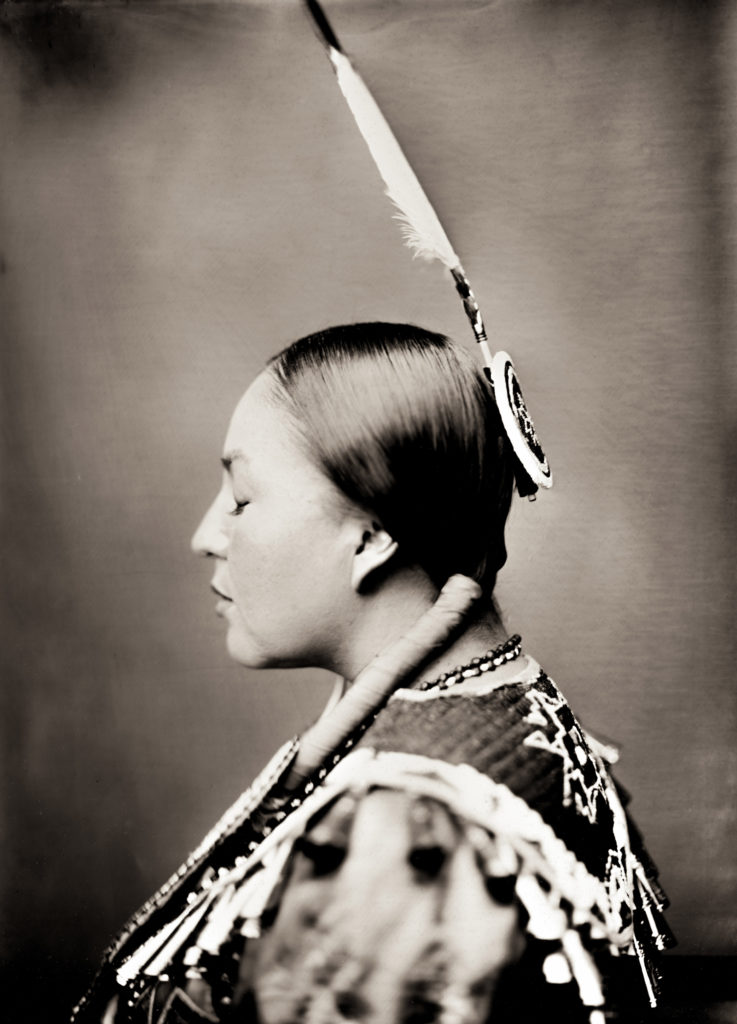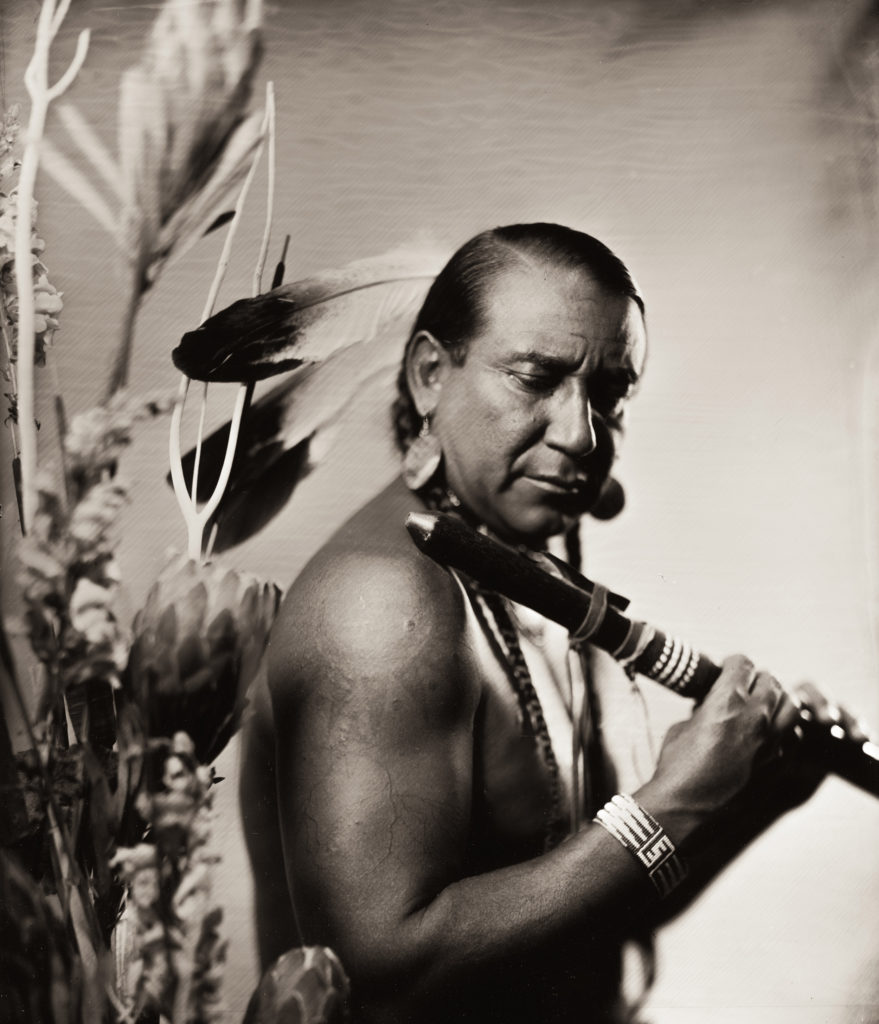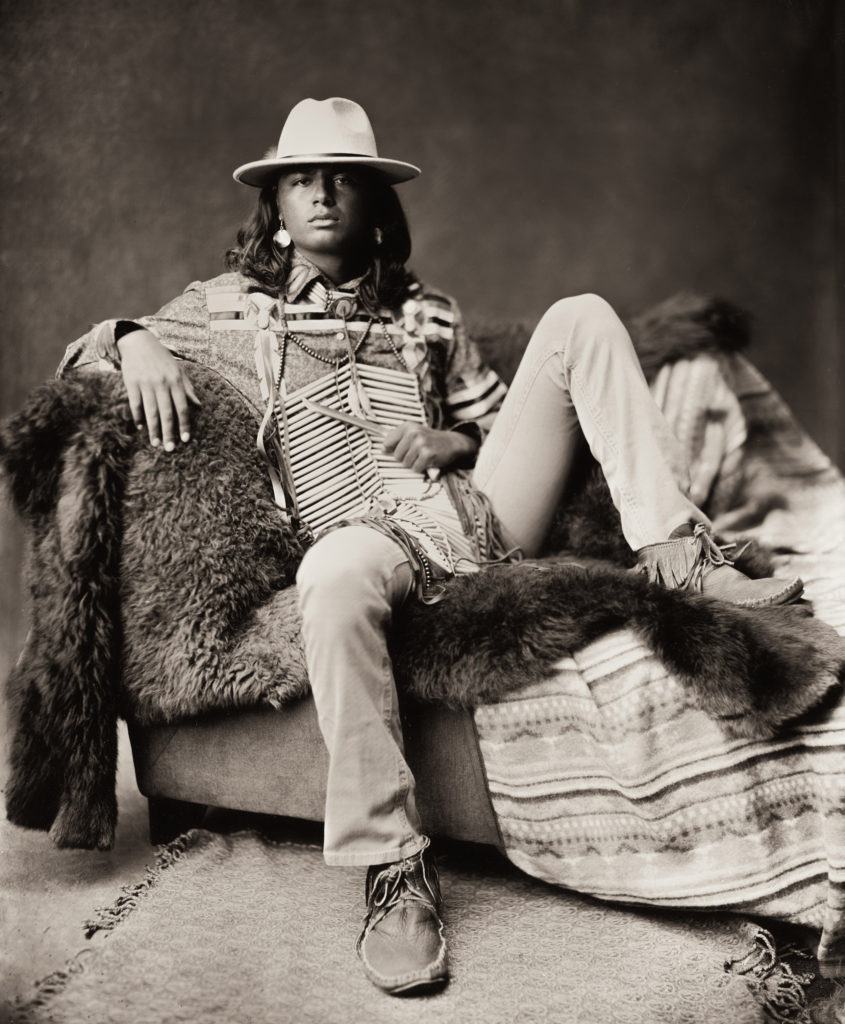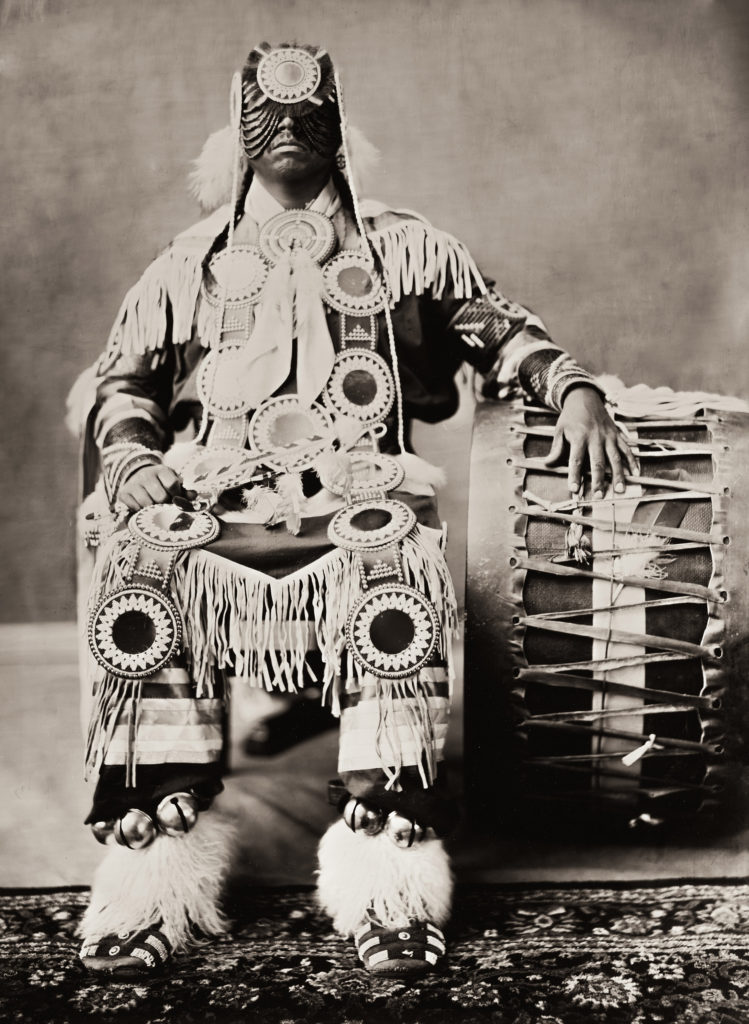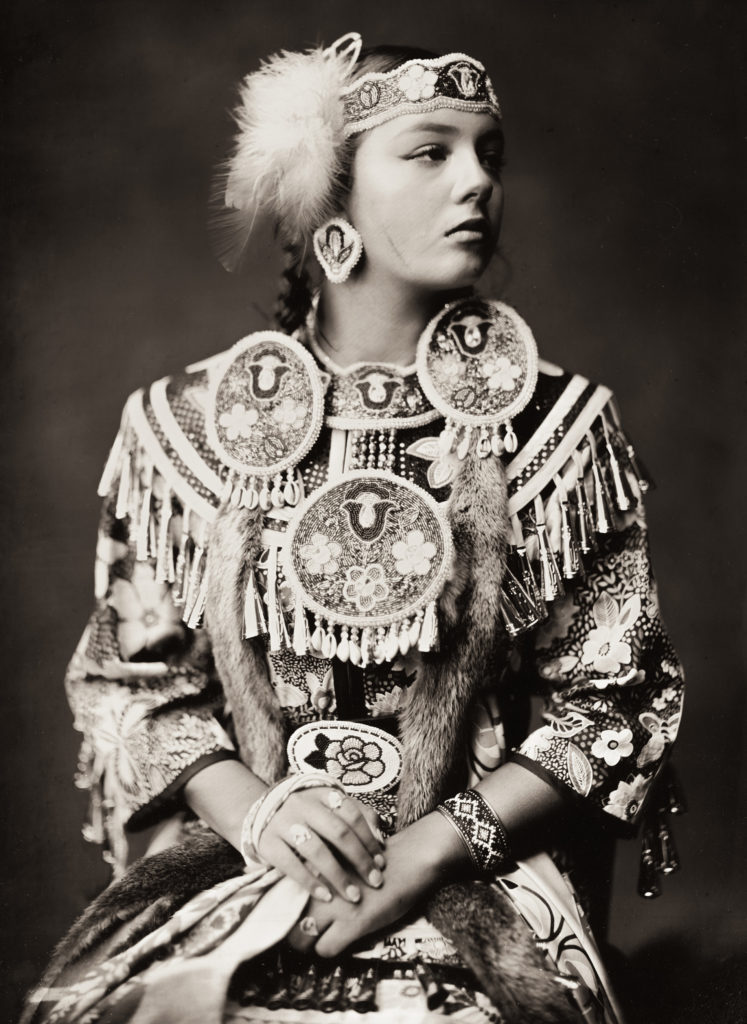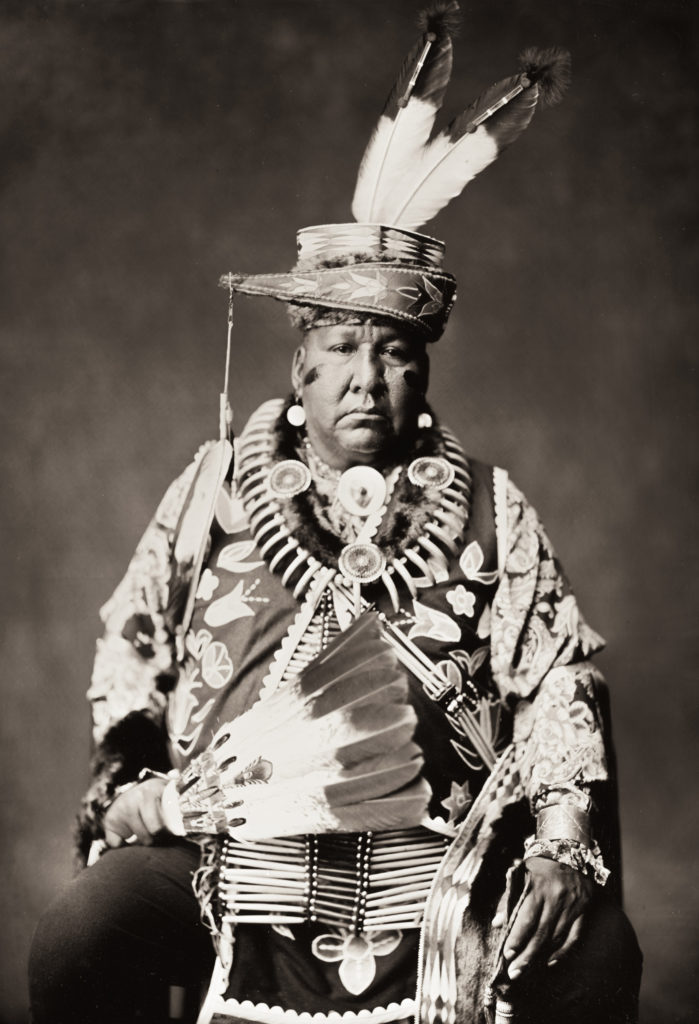 Photography By: Shane Balkowitsch