November 11th, 2022 No Chaser. Magazine attended The Sartorial Club's first award ceremony held at The Raines Law Room, where Founder & Editor in Chief of No Chaser Magazine, Guerre presided over the award ceremony as Chairman for the night.
Awards given were for Best Hat, Best Accessory, Best Shoes, Best Suit, Best Dressed Woman, Best Dressed Man.
Sponsors included: Menswear accessory brand AmidÉ HadelinHat maker, Cappellificio Biellese. Biella, ItalyShoemaker, Yearn Chengdu, China
Fabric from Huddersfield Textiles. West Yorkshire, U.K.
Glenrothes Speyside whiskey, Scotland, U.K.
Vintage fabric, from the private archive of a woman owned/operated sartoria in Milano, Vestificio.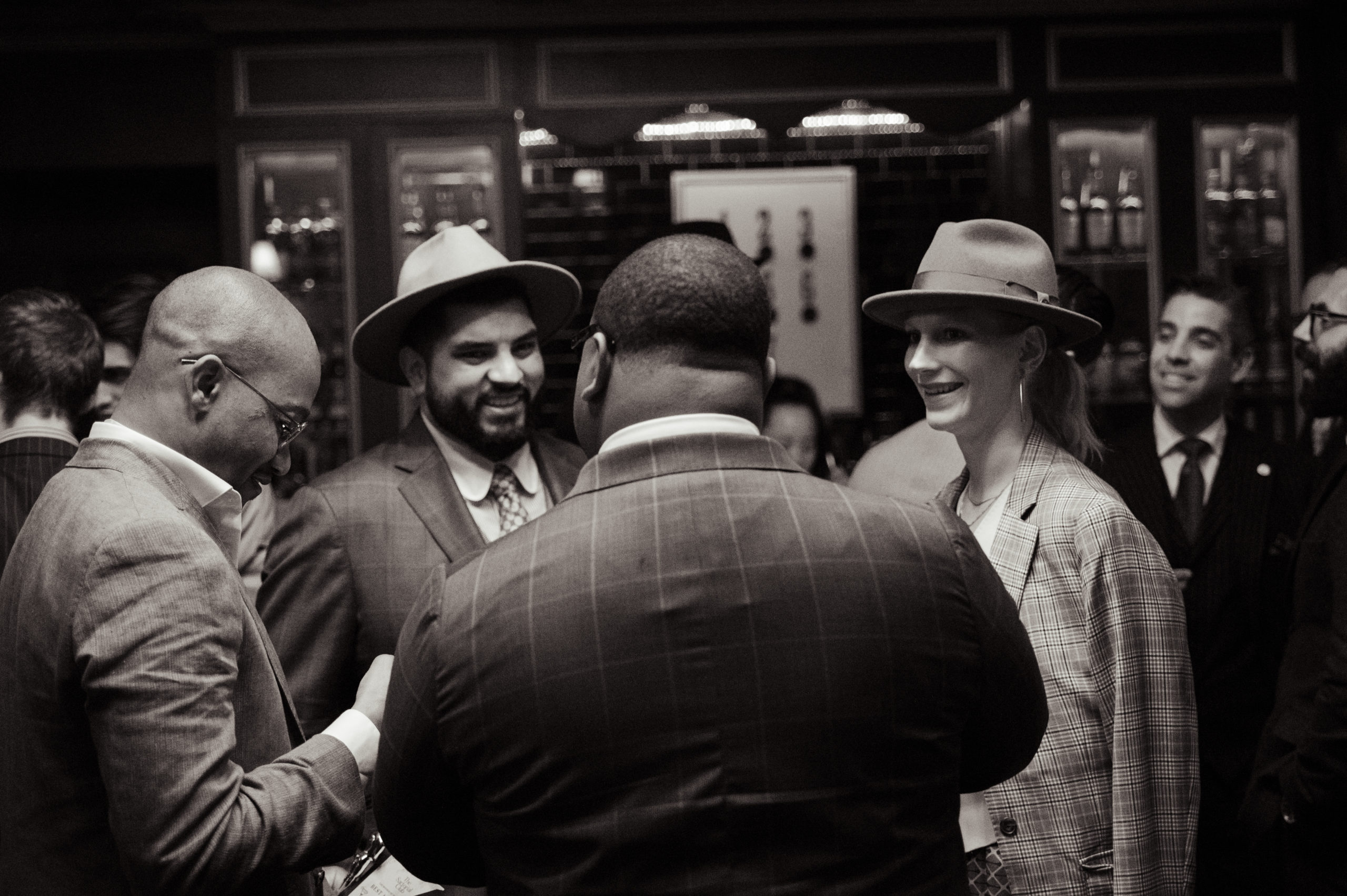 Shot By: Collis Torrington @collistory