From August 6th to 8th, the illustrious city of Chicago played host to a remarkable congregation of renowned and emerging brands at none other than the iconic Merchandise Mart, a distinctive architectural gem overlooking the dynamic expanse of the Chicago River. The event, aptly dubbed the Chicago Collective, saw a convergence of over 400 brands hailing from various corners of the globe, all converging to unveil their Spring/Summer 2024 collections.
Within the hallowed halls of the Merchandise Mart, a singular purpose resonated: the intersection of top-tier brands with establishments dedicated to style and fashion, establishments that possess an acute understanding of their clientele. Against this backdrop, brands found the ideal platform to forge connections with some of the most distinguished American retail outlets. It was an arena where these brands could not only exhibit their collections but also articulate their brand ethos, their intrinsic DNA, and the elements that set them distinctly apart. Amidst this atmosphere, distractions melted away, leaving ample room for the pursuit of productive business engagements infused with a vibrant spirit.
In this latest chapter of the Chicago Collective, No Chaser Magazine had the privilege of collaborating with the event, securing privileged access to curate a selection of standout favorites. An exploration of esteemed brands like Ralph Lauren, S.T. Dupont, Pineider, was an exquisite experience, as was the discovery of new and noteworthy names hosted within the super showroom M5, encompassing the likes of Colombo and Ten C, among others. The journey also led to a rediscovery of cherished names such as MANTO, Stefano Cau, Want Les Essentiels. Notably, the Italian Trade Agency (ITA) played a pivotal role by orchestrating a gathering of over 70 esteemed Italian brands, thereby reinforcing the event's international allure.
Such was the resounding success of the exhibition that the Chicago Collective has made an unprecedented decision to extend the forthcoming January iteration of the show by an additional day. This augurs well for the continued evolution of this high-profile event, underscoring its ever-growing significance within the realms of style, business, and international collaboration. As the curtain falls on this chapter, the anticipation for the next rendezvous in January intensifies. If you have a shop or have a brand, your presence there is eagerly awaited.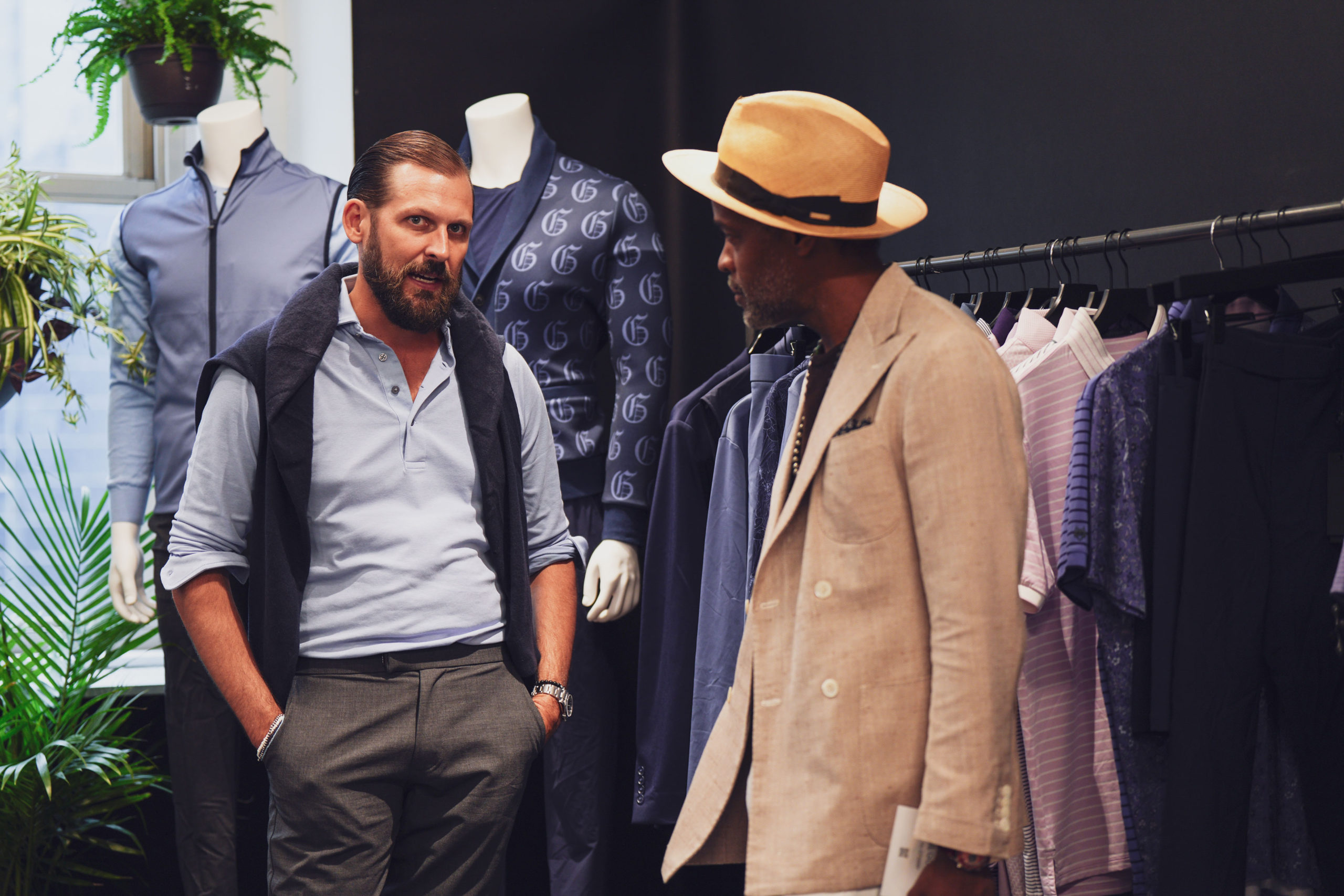 Shot By: Nicola Muro @nicolamuro