While premium brand ready to drink cocktails are nothing new, Abrogratto 18 a small brand based in Peru has entered the market with its collection of small batches of classic cocktails, the first being Negroni. The design is sophisticated and classic while maintaining a contemporary context and staying in line with the values of the brand: premium and memorable.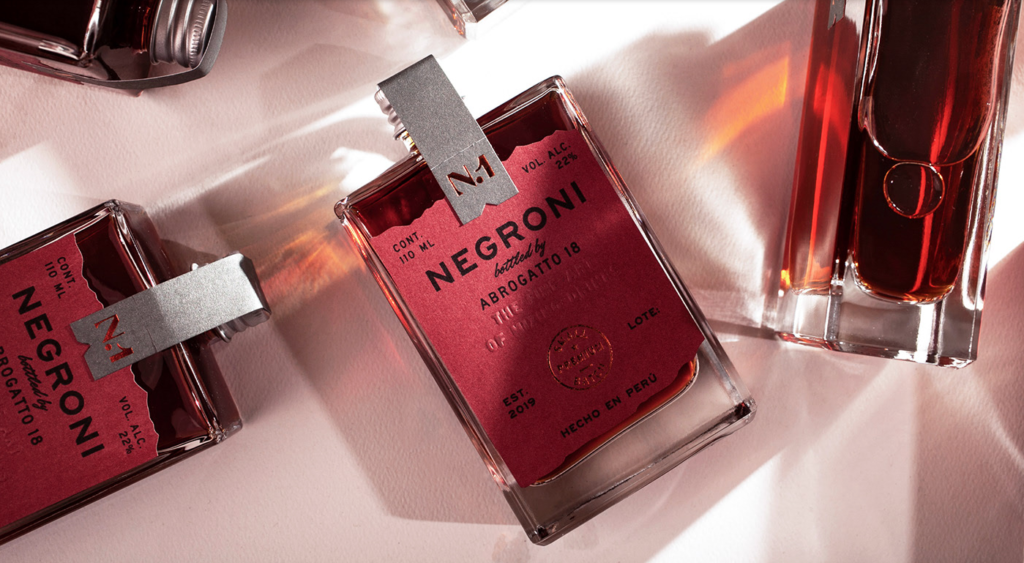 Abrogatto18 is much more than a classic cocktail. It is an icon of luxury, it is lifestyle, history and reality. What's more, it was thought with the sole obsession of creating the best classics in the world put into a bottle that honors a luxury perfume.
The idea arose at the end of 2018 by the own hobby of its founder Alberto Medina for the Negroni cocktail, which meant memorable moments between gatherings and entertainment. This influenced quite a bit until after making sense of the pleasantness that was passed around this much appreciated aperitif, he felt that nobody was adding a special value for the classic cocktails, which inspired him to take abrogatto18 to a higher level, standing out as pioneer in Peru.
In less than a year Carlos Merbudo, who was one of the founder's first clients and friends, loved the proposal that was being woven, deciding to be part of this long journey that he was just beginning to walk.
Going back in time, in 2013 when the founder was studying at university, he met Juan Carlos Mina with whom he shared the same career for not long, but those short journeys created a friendship that kept them from losing contact.
After approximately seven years they met again since similar trades were always the bond of friendship and thus in a mid-afternoon in Barranco between social gatherings, snacks and food, talking about their personal projects and everything they had done so far and turning to what was developing they decided to associate and from then on they were the three in charge of giving meaning to abrogratto18 after hard work.
Introducing the Abrogatto18 collections that are ideal to be enjoyed at any event and place, such as a dinner, a meeting of business, the comfort of home, during a flight or simply, on some special occasion.
Photos: Sumiko Miura