Creating A Legacy
Although it seems to go against everything we know about men's drinks, when it comes to emerging trends you wont get more of a dead-cert than premium liqueurs. Two people at the forefront of this are Myram Jean-Baptiste and Stevens Charles, a Canadian-based partnership who tapped deep into their Haitian heritage and came up with LS Cream. With its rich creamy texture and incredibly evocative taste, we were intrigued to find out how they came up with the idea and why they believe their unorthodox approach in the highly competitive drinks arena is paying off.
Year created: 2013, hit the shelves officially in 2015.

LS Cream is positioning itself along some well known Liqueurs, what does LS Cream bring to the table that is different? LS Cream comes from a recipe that was passed on from generation to generation. We are positioned as a Premium, Black-owned alternative in the cream liqueur category. A few ago, we realized that many of the well known brands were not necessarily targeting our demographic and we wanted to offer a product which was appealing not only to 25-45 y-o professionals, culture driven women, but also to men that were not drawn to consume creams that were on the market. We kept this in mind while designing our packaging. Men are no longer shy to pick up a bottle of cream liqueur, mainly because of our slick black bottle and of course the awesome taste of LS Cream! LS Cream is also very versatile, making it easier to mix with other spirits such as Cognac, Whiskey, etc.
This isn't an industry flooded with brands, why a cream Liqueur and not Rum another Haitian iconic drink?As Haitians born in Canada, cremas was always part of our upbringing. Our parents cherished this drink and made sure to pass this tradition to us. It was always present during celebrations and more specifically around the Holidays. Our friends from different nationalities were always requesting a homemade bottle and we always wondered why this delicious, creamy beverage was not available for purchase in liquor stores. That's when we decided to come up with our own recipe, which was inspired by Steven's late grandmother traditional cremas recipe. When tasting LS, you will find the same notes of nutmeg, cinnamon and vanilla than in traditional cremas, but transformed into the same consistency of cream liqueurs on the market. In order to make it marketable, it was necessary for us to play with the consistency and replace some ingredients such as condensed milk and make it into our own recipe, while still staying true to our exotic heritage. LS Cream is kosher, gluten free and low in lactose. It does not have to be refrigerated after opening.

For those not familiar to cream liqueurs, what's the different ways to enjoy L.S. Cream?First way is definitely neat or on the rocks. Then the beauty of LS is that it mixes easily with coffee, cognac, whisky and other spirits. Our customers have been very creative and have come up with tons of dessert recipes such as a LS infused Tiramisus, LS+Ice Cream & Brownies, LS-infused French Toast, etc. which are so decadent and to die for! Since our audience was so creative, we decided to launch a LS cocktail contest where the drinkers share with us their take on LS Cream.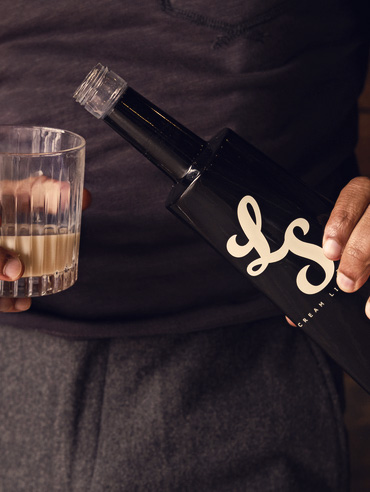 Visit www.creamls.com for more information.